合作意向
我们的使命是"超越预期"
怀着挑战人们想象力和居住标准的强烈决心,Proud Group集团的所有项目都旨在建立人们生活方式的新标准并超越行业基准。
我们的项目不仅符合高质量要求,更强调超越高质量要求。突破极限、完美交付、与自然和谐共处、促进社会进步一直都是我们所追求的。我们相信只要凝聚力量、团结一致,就会变得强大。我们的任务之一是通过经济发展,向社会提供工作机会、实现技能转移、履行环境责任以及参与良好合作,促使当地社区受益。
企业社会责任
Proud Group的集团理念是造福当地社区并响应环境问题。我们相信所做的一切事情,都是为了创造一个光明的未来,创造标志性项目,突破生活界限,提高品牌知名度。
集团历史
1964
2009
2012
2014
2016
2018
2019
1964
创建Prayoonwit建筑公司,曾完成Thanon Utthayan(中轴线)、国际机场等国家级建设项目。
2009
Established Proud Group
The launch of Intercontinental Hua Hin Resort, the first step in the property development business of Proud Group and considered that the company also pushed the resort market of Hua Hin to the luxury level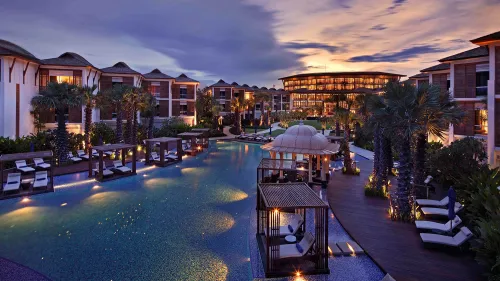 2012
The launch of Blúport Hua Hin Resort Mall, a joint venture with the Mall Group. The new model of Resort style shopping mall that will complete the travel experience in Hua Hin.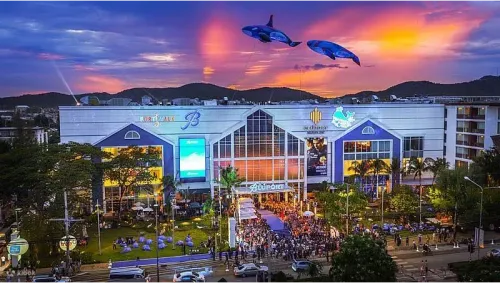 2014
The launch of Vana Nava Water Jungle Hua Hin, Asia's First Water Jungle is located in Thailand's most beloved resort town of Hua Hin. As the first ecologically aware community water park in the region, Vana Nava Water Jungle has literally transformed an empty plot of land into a tropical jungle.
The launch of our first residential project, Park 24, a Condominium in the center of Bangkok in Sukhumwit 24, the only project in Bangkok (Central Business District) with over 15,000 Sqm of green space.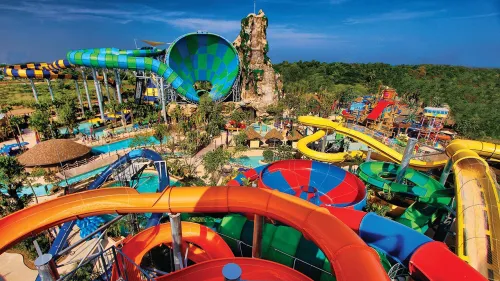 2016
The launch of True Arena Hua Hin is Asia's premier tennis, sports and world class sport event destinations, located in the heart of Thailand's seaside resort town of Hua Hin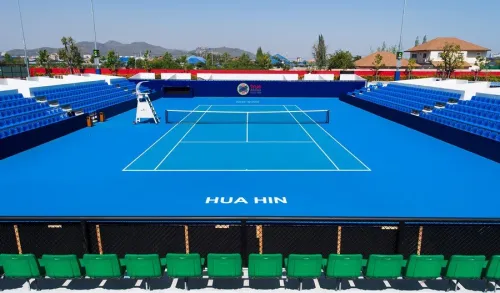 2018
The launch of Holiday Inn Resort Vana Nava Hua Hin that is the first water park Holiday inn Resort in Asia with 300 rooms and direct access to Vana Nava water jungle.
The launch of Holiday Inn Resort Vana Nava Hua Hin with panoramic views of the ocean, Holiday Inn Resort Vana Nava Hua Hin is the first Holiday Inn water park resort in Asia, located in the popular seaside getaway of Hua Hin. The resort is connected to Vana Nava Hua Hin, one-of-a-kind water jungle with 20 exciting rides and slides. With 300 rooms and suites in a bold and modern design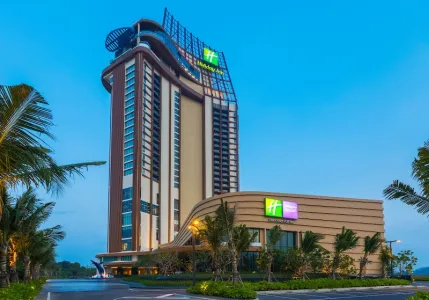 2019
Featuring stunning vistas of the sparkling Andaman Sea and white sand of Kamala Beach, InterContinental Phuket Resort is a haven that encapsulates all you desire in a luxurious retreat. Each of the 221 exquisite rooms and villas is a meticulously curated escape that blends Thai tradition with contemporary design with the concept "Heaven on Earth". Locally inspired culinary delights, holistic wellness journeys and bespoke excursions all combine to offer a unique Phuket experience