Kid-Friendly Indoor Activities in Phuket
The monsoon season occurs every year in Thailand between the months of July and October. But the rainy season certainly is no reason to avoid a family vacation in tropical Phuket. During the monsoon season, there can be days of sunny weather, or it can rain every day for an hour or so. The monsoon season simply means that rain is more likely during these months than at other times of the year.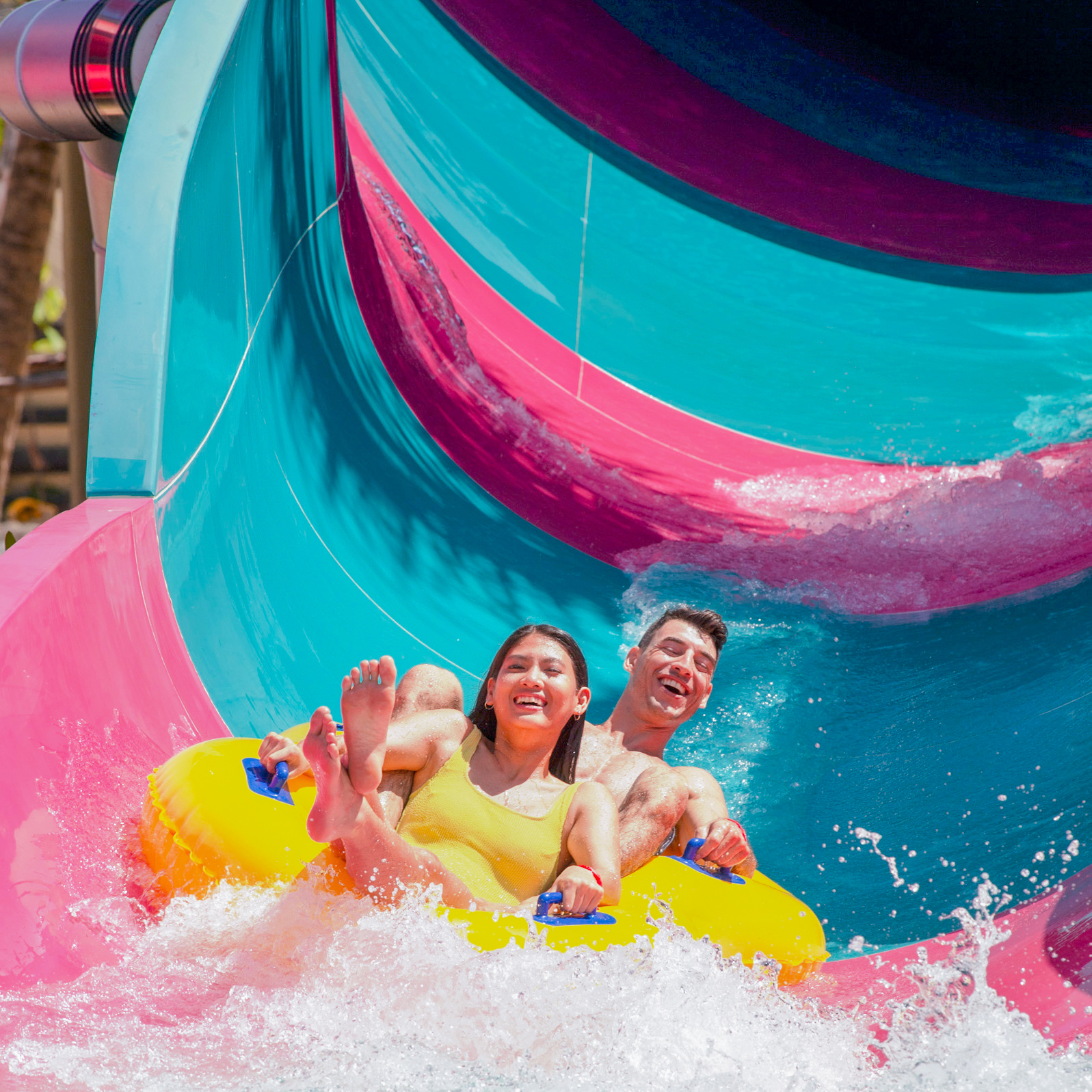 Flexible Ticketing at Andamada Phuket
If you've planned for the whole family to enjoy day passes at Andamanda Phuket Water Park, and the weather turns rainy, no problem. Our online ticketing system allows you to easily rebook your day passes for another day. Meanwhile, there are many other things to keep the family occupied and happy while you wait for the skies to clear. Phuket, Thailand, is known for its stunning beaches and outdoor adventures, but the weather doesn't always cooperate. But fear not, Phuket offers a range of indoor activities that are perfect for kids and families. From movie theaters to bowling alleys and unique attractions like the Upside-Down House, there's lots to do in Phuket. Here are some fantastic options to keep your little ones entertained while you wait for the sun to shine again so you can enjoy a family day out at Andamanda Phuket Water Park.
Movie Theaters
Watching a movie is a classic indoor activity for families, and Phuket has several modern cinemas to choose from. Jungceylon Shopping Mall in Patong, for example, features an SF Cinema City, where you can catch the latest family-friendly releases in comfortable, air-conditioned theaters. Grab some popcorn and a soft drink, sit back, and enjoy a cinematic adventure with your kids.
Bowling Alleys
Bowling is a fun and inclusive activity that the whole family can enjoy. Head over to the vibrant and family-friendly Jungceylon Mall in Patong, which houses a fantastic bowling alley. It's a great way to spend quality time together, engage in a friendly competition, and create lasting memories.
The Upside-Down House
Located in Phuket Town, the Upside-Down House is a quirky and unique attraction that kids (and adults) will find fascinating. As the name suggests, everything inside is literally upside down, creating a surreal experience. Your family can explore the house and take memorable photos in this gravity-defying environment. There's also a treehouse, a maze and an escape room on the grounds surrounding the attraction. It's a whimsical adventure that your kids will talk about long after your vacation is over.
Shopping Malls
Phuket's shopping malls are not just for shopping; they offer a wide range of indoor activities for families. Jungceylon Mall, for instance, features a kid-friendly zone with a play area where your little ones can burn off some energy. It's also home to a variety of family-friendly restaurants, making it a convenient option for a day of shopping, dining, and entertainment with everything under one roof.
Phuket Aquarium
For an educational and engaging experience, take your kids to the Phuket Aquarium in Cape Panwa. The aquarium features an array of tropical marine life, including colorful tropical fish, seahorses, and even sea turtles. Your children can learn about the underwater world through interactive exhibits and informative displays. It's both entertaining and educational, making it an excellent choice for a family outing, rain or shine.
Indoor Playgrounds
Indoor playgrounds are a hit with kids of all ages, providing a safe and exciting environment for them to explore, play, and make new friends. Several family-friendly malls in Phuket offer indoor playgrounds, complete with ball pits, slides, climbing structures, and more. These play areas are designed to encourage physical activity and imaginative play, making them a fantastic option for keeping your kids active and entertained.
In addition to these indoor activities, don't forget to explore the local Thai culture and cuisine in Phuket. Encourage your kids to try new dishes and enjoy the flavors of Thailand. Many restaurants in
Phuket offer kid-friendly menus with familiar options like fried rice and noodles. Phuket may be famous for its beautiful beaches, but it's equally prepared to entertain families on rainy days or when a break from the sun is needed. You'll find plenty of kid-friendly indoor activities to ensure your family's vacation is filled with laughter and unforgettable moments.
Once the skies clear, be sure to book a day at the exciting Andamanda Phuket Water Park, inspired by Thai culture and heritage. Explore the Pearl Palace in Nagon Park, the Emerald Forest, the thrilling water slides of Naga Jungle, and the Andaman Bay area with its water slides, Wave Bar and Water Villas. Or stroll around Coral World, where you can relax in comfortable, private cabanas, shop at The Village or experience the wet n' wild thrills of the Rolling Ripples. Book your online day passes for Andamanda Phuket Water Park today!
We'll tell you about indoor activities to enjoy in Phuket while you wait for the rain to stop, and when it does - you can visit Andamanda Phuket Water Park!