Things to do in Phuket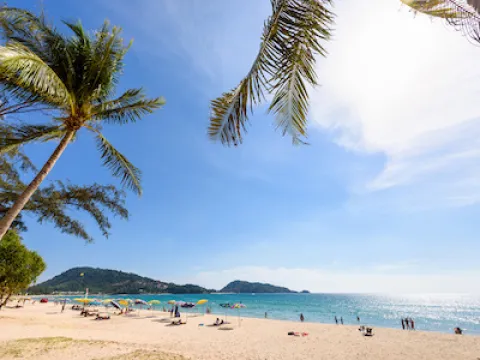 The Beach features a wide curvy bay enhanced by clear indigo sea and beautiful white beach that is suitable for any kind of marine-based sports.It is also internationally well-known and a center of tourists around the world. Patong Beach is almost like a small developed town that is equipped with hospitals, large department stores, a wide range of Accommodation, and restaurants, which offer from seaFood, Thai to international food.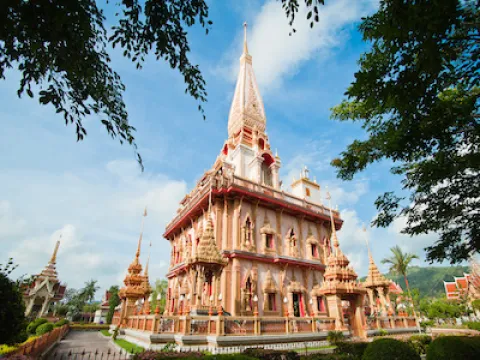 A Historical Temple that is a center of the powerful faith of the Phuket people carrying the important History of the legendary, Luangpho Chaem of Wat Chalong, a monk who mastered in Vipassana orinsightful meditation, magical power, and traditional medicine. During the time of the Ang Yi (Chinese Secret Society) rebellion, he gave Phra Prachiat, a good luck charm to those people who fought and defeated them. Luangpho Chaem was granted a title from King Rama V the Great as Phrakhru Wisutthi Wongsachan Yanmuni, holding an ecclesiastical rank of Sangkhapamok, a monk dean of Mueang Phuket. It is believed that his sacred objects are famous for providing charm, protection from danger, and good fortune.
Opening Hours: Daily 8AM-5PM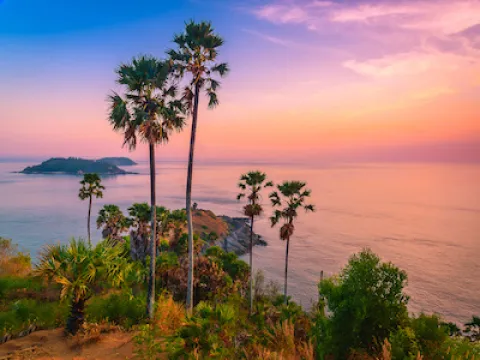 Located on the southernmost point of the Island. With its breathtaking scenery and beautiful Sunset spot, the cape is one of the most favorite locations for photography among tourists in Phuket. It is also a site of the Laem Phromthep Kanchanaphisek Lighthouse, built on the occasion of the Golden Jubilee of King Rama IX's accession to the throne. Inside the lighthouse is showcased the exhibition about the lighthouse's construction, keeping standard time, and the calculation and display of the times of the sunrise and sunset. From the top of the lighthouse, visitors can view endless spectacular scenery.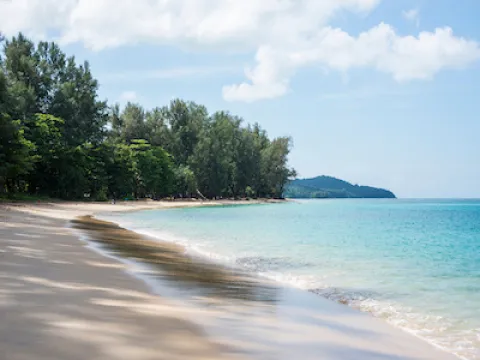 HightLight: The 90-square kilometer coastal park sits on the island's northwest coast and is largely made up of marine areas, including four relatively unspoiled beaches. Only two beaches in Phuket where leatherback turtles come ashore at night to lay their eggs. The best time to see them is from November to February, when locals patrol the beaches and help protect their eggs.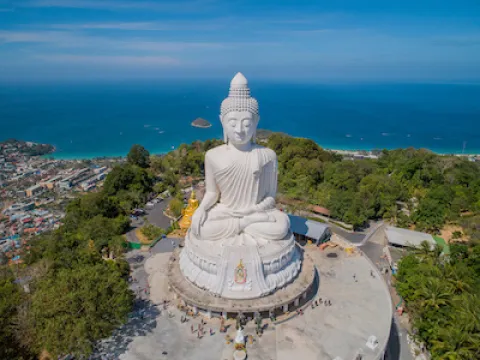 Phuket Big Buddha is one of the island's most distinctive landmarks. Spectacular 360-degree views greet you once you reach the summit, where this 45-meter-high monument presides. Faced with white jade marble, the statue was constructed in 2004.
Opening Hours: Daily 8AM - 6PM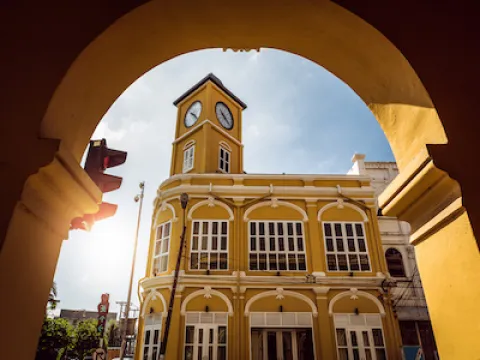 The architecture reflects the influence of Chinese immigrants and a Portuguese aesthetic and provides an interesting contrast to the more traditional Thai styles seen elsewhere.