Corporate Information
Our mission is to 'transcend the expected'
With a strong determination to challenge the extent of people's imagination and the boundary of 'living', all of Proud Group's projects aim to establish new standards of how people live and exceed the industry's benchmarks.
Our projects must not only deliver what is required in terms of quality, but beyond. Limit-pushing concepts, flawless delivery, harmony with nature and the betterment of society are what we strive for. Believing also that we will only be as strong as the community that we are in one of Proud Group mandates is to benefit the local community through economic development directly and indirectly through job opportunities, skill transfers, environmental responsibilities and collaborative opportunities for all.
Corporate Social Responsibility
Proud Group concepts are to benefit to the local communities and response for environmental issues in order to collaborate opportunities with other organizations. A strong philosophy is to embed in all the things that we did, Proud Group is to generate a bright future which moved forward together with our stakeholders and partners to create iconic projects that push the boundary of living and enhancing brand reputation.
Founder & History
1964
2009
2012
2014
2016
2018
2019
1964
Established a construction company in the name of Prayoonwit Co., Ltd. which has national level construction projects such as Thanon Utthayan (the Axis Road), International Airport, etc.
2009
Established Proud Group
The launch of Intercontinental Hua Hin Resort, the first step in the property development business of Proud Group and considered that the company also pushed the resort market of Hua Hin to the luxury level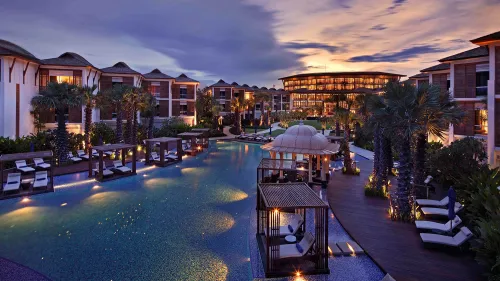 2012
The launch of Blúport Hua Hin Resort Mall, a joint venture with the Mall Group. The new model of Resort style shopping mall that will complete the travel experience in Hua Hin.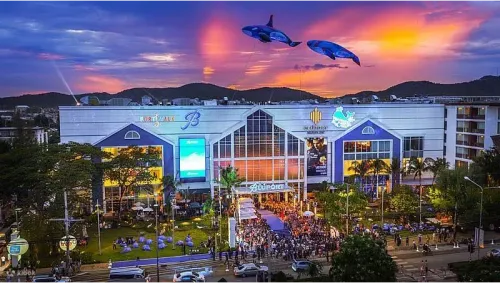 2014
The launch of Vana Nava Water Jungle Hua Hin, Asia's First Water Jungle is located in Thailand's most beloved resort town of Hua Hin. As the first ecologically aware community water park in the region, Vana Nava Water Jungle has literally transformed an empty plot of land into a tropical jungle.
The launch of our first residential project, Park 24, a Condominium in the center of Bangkok in Sukhumwit 24, the only project in Bangkok (Central Business District) with over 15,000 Sqm of green space.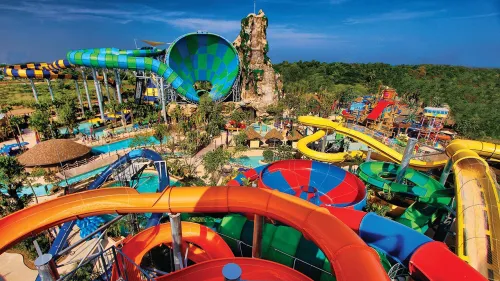 2016
The launch of True Arena Hua Hin is Asia's premier tennis, sports and world class sport event destinations, located in the heart of Thailand's seaside resort town of Hua Hin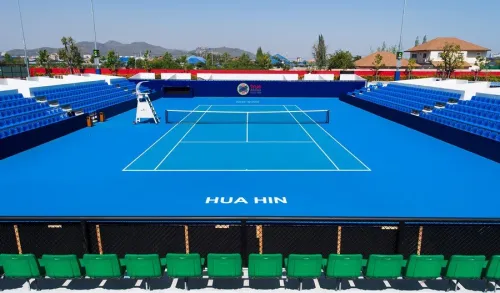 2018
The launch of Holiday Inn Resort Vana Nava Hua Hin that is the first water park Holiday inn Resort in Asia with 300 rooms and direct access to Vana Nava water jungle.
The launch of Holiday Inn Resort Vana Nava Hua Hin with panoramic views of the ocean, Holiday Inn Resort Vana Nava Hua Hin is the first Holiday Inn water park resort in Asia, located in the popular seaside getaway of Hua Hin. The resort is connected to Vana Nava Hua Hin, one-of-a-kind water jungle with 20 exciting rides and slides. With 300 rooms and suites in a bold and modern design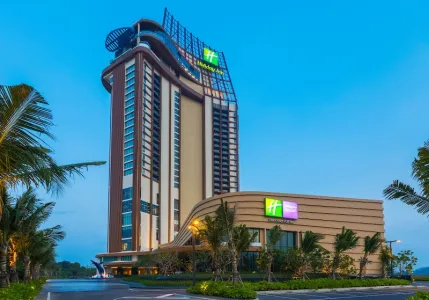 2019
Featuring stunning vistas of the sparkling Andaman Sea and white sand of Kamala Beach, InterContinental Phuket Resort is a haven that encapsulates all you desire in a luxurious retreat. Each of the 221 exquisite rooms and villas is a meticulously curated escape that blends Thai tradition with contemporary design with the concept "Heaven on Earth". Locally inspired culinary delights, holistic wellness journeys and bespoke excursions all combine to offer a unique Phuket experience
Achievement Story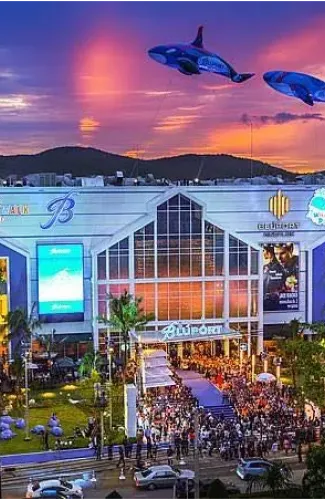 The new landmark of Thailand's best-loved resort town, "HUA HIN", outfitted with all the ingredients to deliver the most delightful shopping, lifestyle & entertainment experiences in a relaxing resort atmosphere.
Visit the site